B

rief History of the College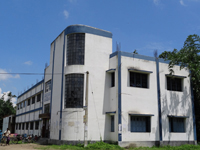 Lalgola is a Block under Lalbagh Sub Division of Murshidabad District, West Bengal. Considering the urge of Higher Education for all-round development of the society, some eminent educationists of the locality took initiative towards establishment of a degree college at Lalgola. Education-loving people from all spheres of the society supported wholeheartedly towards foundation of the College. As such, 'Lalgola College' was established on 26th August, 2005.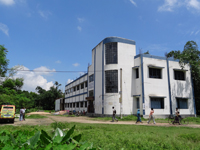 The College initially started functioning at the premises of M.N. Academy, Lalgola in the morning shift . From June 2008 , the College was shifted to its own building erected inside a campus of 3.12 acres near Krishnapur Railway Station. The entire cost of land was donated by Md. Mustaque Hossain, Managing Director of G.D. Charitable Society, Aurangabad. The surroundings of the College is calm and quiet, pollution free, enriched with natural beauty. Lalgola College, though established very recently, is emerging fast as a notable centre of Higher Education in the district .
A

im of the Institution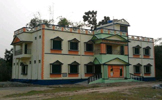 The College aims at upliftment of the people of the surrounding area, particularly the poor and middle classes, through spread of higher education.